Want to learn how to receive Genesis Crystals on Free Genshin Impact without having to shell out your money? It even seems like a scam, however what if I say that it is really possible to gain balance on Genshin Impact?
Genshin Impact is one of the most downloaded games by Otaku, despite the game being of Chinese origin, it is inspired by Anime and JRPGs with beautiful characters, a real Waifus game.
You definitely must have it on your cell phone or computer. Even though Genshin is free to play, to fully enjoy the game, you must buy balance. There is nothing free…
Not everyone can spend money on the game, thinking about that, I decided to create this guide with lots of app and website recommendations to earn Genshin Impact Genesis Crystals. Ready for the tips?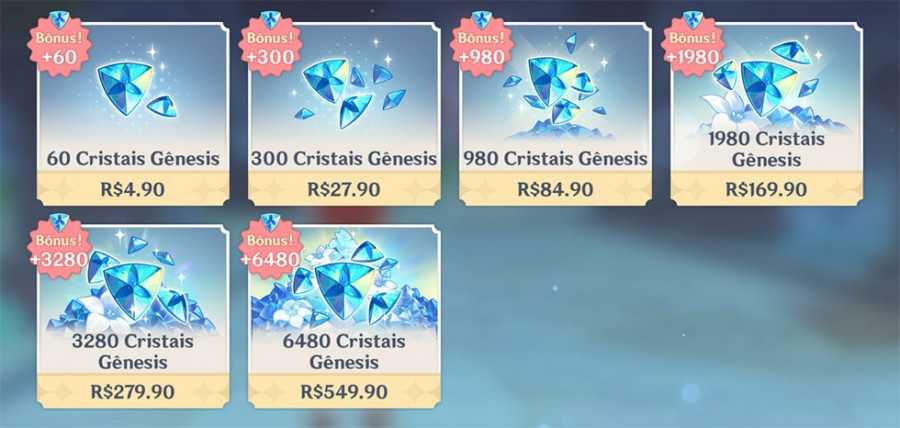 Some tricks to earn Genesis Crystals on Genshin Impact without spending your money require you to install some applications, create an account and fulfill some duties to exchange for points that can be converted to cash.
Some of these applications already give away an amount of points or initial money for having registered, and also allow you to earn more extra points by inviting people.
Table of Content Show
WHAT ARE GENESIS CRYSTALS AND ESSENTIAL GEMS?
Genesis Crystals are the premium currency of Genshin Impact and can only be obtained with real money or some special event. With this crystal you can buy different paid game items, speed up your progress or buy Essential Gems.
Essential Gems are also premium currencies in Genshin Impact. They can be used to: Replenish Original Resin (Energy/Stamina). Buy Family Fate or Fate Entwined in Paimon Bargains or the Prayers (Gacha).
GENESIS CRYSTALS TRICKS AND CODES IN GENSHIN IMPACT
Some of the most shared ways on YouTube to receive Genesis Crystals on Genshin Impact is by placing codes shared by lying websites or apps, or simply codes that some videos share.
Referring to sites that generate codes or guarantee Infinite Genesis Crystals on Genshin Impact, don't listen, because they just want to hack your account or make you take a survey and then receive absolutely nothing, just waste your time.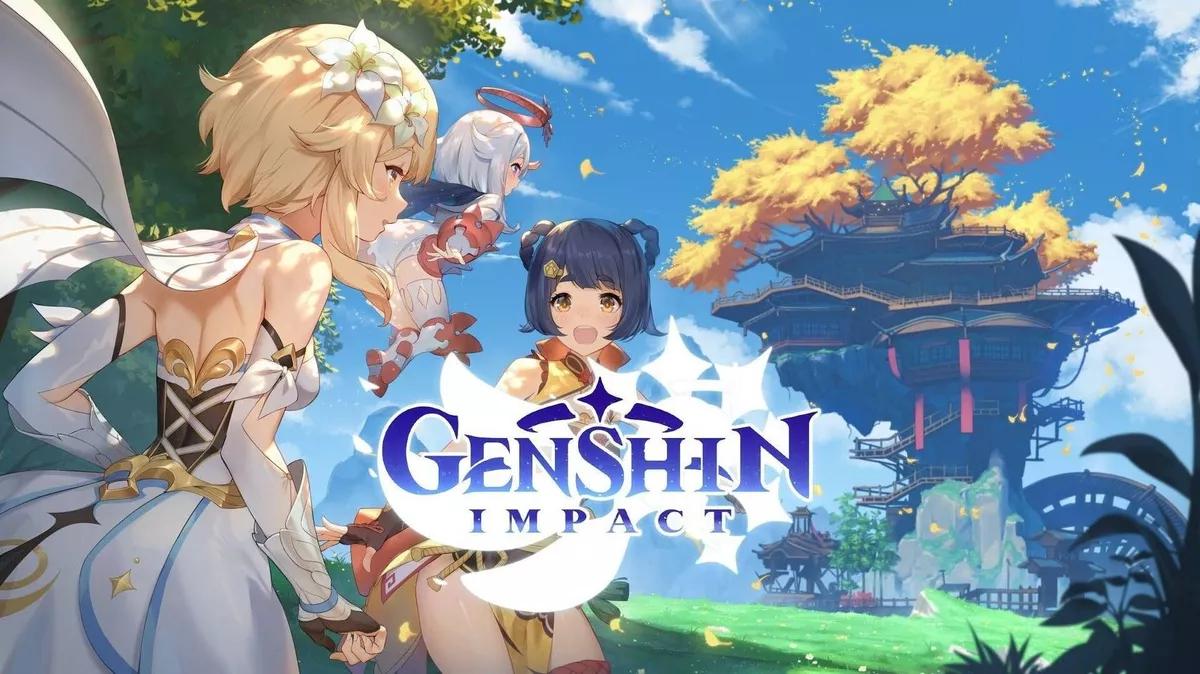 Almost all programs and apps that share high balance on Genshin Impact merely change in your app, but are impossible to spend because the real balance is on the game company's server. Code-sharing posts generally create codes just to receive website view and increase your bank account balance with Google Adsense.
I made a video below talking about these possible Scams and also about some tricks to get better items and crystals and gems in Genshin Impact.
ACQUIRING GENESIS CRYSTALS ON GENSHIN IMPACT WITH KWAI AND TIKTOK
Some Social networks they pay their users for inviting friends to join the social network or complete tasks. That way you can quickly earn Genesis Crystals in Genshin Impact.
It might look complicated, but it's very easy to invite niggas to sign up on social media so you can harvest Genesis Crystals on Genshin Impact. Some people are earning a lot just by inviting others to use Tiktok and Kwai. Many pay both those who advertise and those who register by being invited.
Download the social apps and use my referral codes below to get a balance on your new account now.
Use the following Referral Code to earn money on Kwai is: 343 591 162
My earning money on Tiktok is: J9082637868
Codes need to be added to the app's referral and earnings panel (usually a coin icon). There you can also find your referral code to invite others and earn money to use by purchasing Genesis Crystals on Genshin Impact.
If you have questions, just leave it in the comments. The video below will help you understand a little bit about how to use social media to acquire Genesis Crystals on Genshin Impact: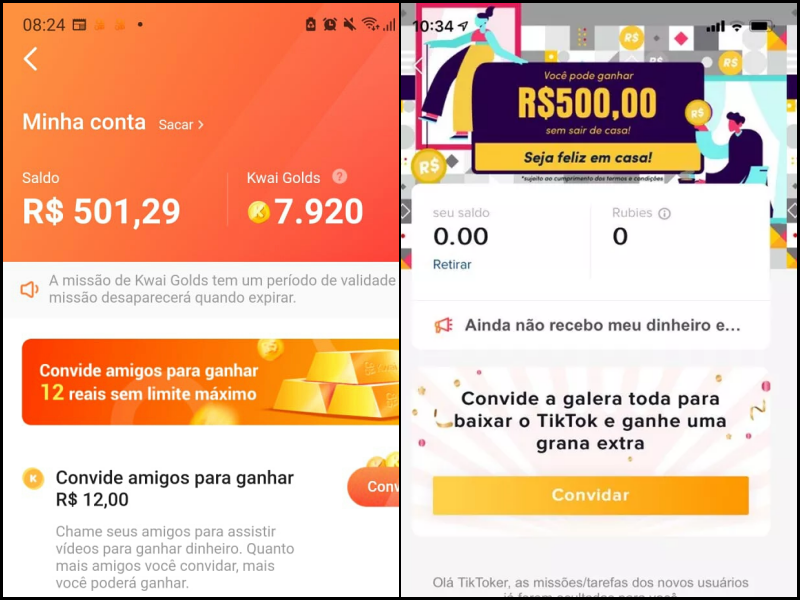 DREAME – EARN GENESIS CRYSTALS ON GENSHIN IMPACT READING
Unlike Sites and applications that allow you to receive balance by performing missions such as downloading programs or doing surveys. At Dreame you earn Genesis Crystals by reading ebooks, a perfect way for those who love to read. This is a very daring and fun way to earn Genesis Crystals for Genshin Impact.
The Dreame used to make its money on Genshin Impact is crammed with books and novels produced by writers, chroniclers and poets, with dozens of Asian and Western novels. Another way to acquire balance is on Genshin Impact by referring users and doing other tasks.
Dreame has a roulette wheel on the sweepstakes page. Here you have the possibility to spin the roulette using your coins and if you are lucky you multiply your winnings, or get chipped, so be careful. Otherwise your dedication to acquiring Genesis Crystals on Genshin Impact will be for nothing.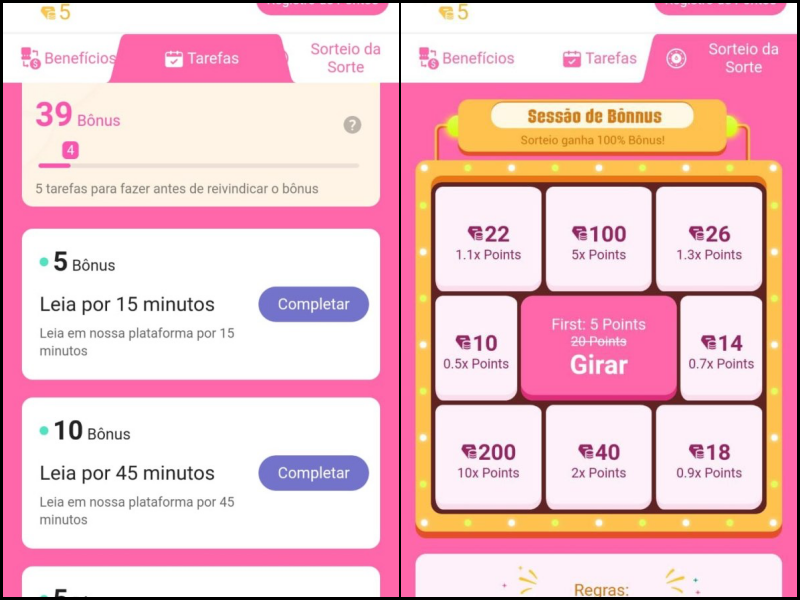 EARN GENESIS CRYSTALS ON GENSHIN IMPACT WORKING AS A FREELANCER ON WORKANA
If you really want to get Genesis Crystals on Genshin Impact, you can register on apps and websites that pay to perform services online as a freelancer, companies often look for featured image creators for YouTube, post writers, logo creation and many more.
You will find thousands of Freelancer websites and apps to work with, earn money and spend Genshin Impact. if you ever wished work online, why not think about becoming a Freelancer? You can earn great money working for others.
FREELANCER SITES TO WIN ON GENSHIN IMPACT
ComunicaGeneral;
Freelancer.com;
99 Freelas;
fiverr
GetNinjas;
Workana;
20 Pillar;
Simply Hired;
The Creative;
99Designs;
Nexxt;
Warm;
Guru;
Designhill;
TaskRabbit;
UpWork;
Crowded;
Toptal;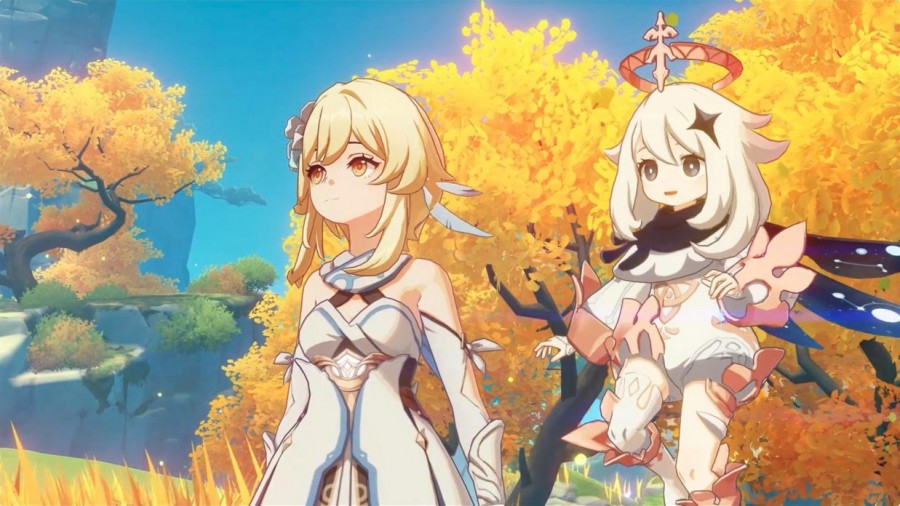 QUIZE – EARN GENESIS CRYSTALS ON GENSHIN IMPACT BY ANSWERING QUESTIONS
As the name says, this app is a type of quiz, where you earn cash balance to spend with your Genesis Crystals on Genshin Impact. So, if you like polls where you have to answer a lot of questions correctly, this game is for you.
Thus, this is an ideal app for anyone who wants to earn extra money or, of course, spend it on Genshin Impact. The application generates a prepaid card to be used when you reach 50 BRL in the Quize account.
When entering the Quize you will see a welcome video, after watching click on "Start Now". Afterwards, you will have to register, accept the usage policies and confirm your contact with a code received in your number.
Be sure to enter our referral code CODE HERE when making your registration. When you finish your registration, just wait for the Quiz, Play, accumulate and spend your balance on Genshin Impact.
HOW TO USE MY PREPAID CREDIT CARD IN QUIZE
When you add 50 BRL in balance, you can release it, and the only way available is by card. In the survey, look for the payment option and click on it. Then click on the Redeem option and fill in some personal details. When ordering the card, it will be sent to your address.
Once you have your card in hand, you need to go to Payments again and click Unlock Card. Next, you will need to enter the final 4 digits of the prepaid card that arrived at your house and the first 3 digits of the CPF. Then just select the Unlock option and make good use of your balance in Genshin Impact.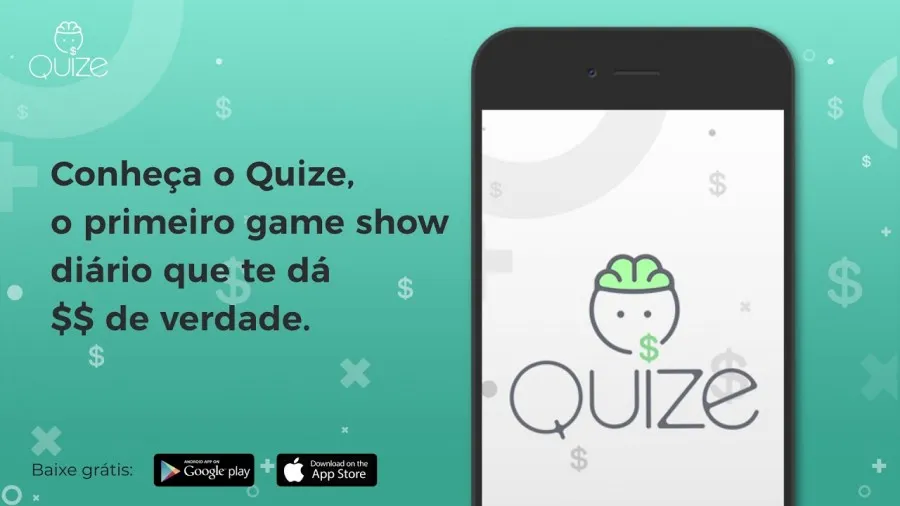 EARN GENESIS CRYSTALS ON GENSHIN IMPACT BY RECOMMENDING ON PEOPLE
Peoople is a different app from the others mentioned, it is a recommendation platform, where they recommend books, restaurants, products, movies and much more. It is a service for digital influencers, as it has everything and more to indicate to their followers.
To earn Genesis Crystals on Genshin Impact with this app, you need to pass levels. To receive balance and level up you need to complete tasks such as:
Have at least 20 likes in your references;
Get 10 followers;
Use the app for 5 days;
Add a profile picture;
Refer at least 5 people to the App;
Create 2 collections of recommendations;
Once you get to Level 2 you can accumulate points that are converted into cash by doing other things like:
Suggest Films, Books and Products;
Referring more friends and people;
Indicating Affiliate digital and physical products;
The Quize app can be found on Android and IOS and can be installed from the Operating System Store. The video I'm leaving now shows a step-by-step tutorial how to earn Genesis Crystals on Genshin Impact with Quize: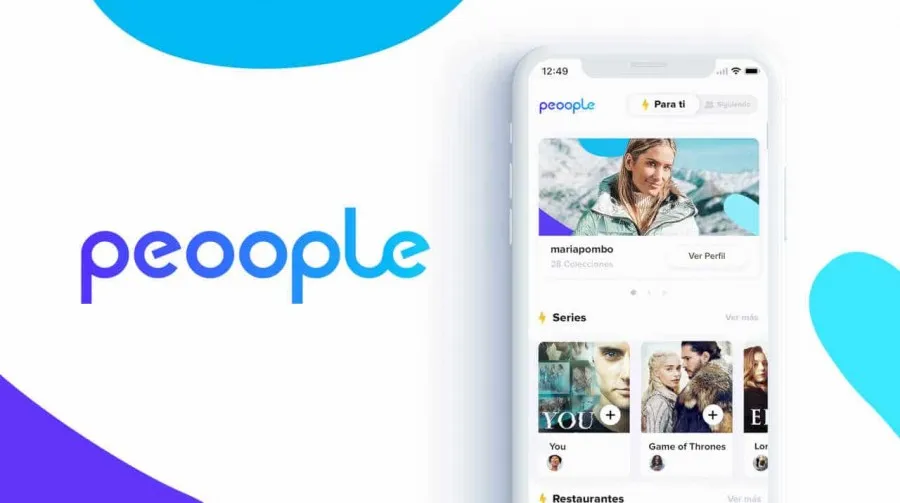 GOOGLE REWARDS – EARNING GENESIS CRYSTALS ON GENSHIN IMPACT BY DOING TASKS
As it is an official Google app, credibility is much greater, without the risk of making records and tasks that share your data with suspicious third parties who tend to spam your inbox.
Similar to to-do apps, here you earn on Genshin Impact for completing tasks that Google sends you. It is an opinion app for companies to know their tastes.
The app is very simple to use, it has a place where it shows your balance and a place asking you to do a survey, the first survey is important to receive others.
This Google Rewards software is available on both Android and IOS and must be installed through the OS Store. The video below shows you in detail step by step how to receive money to buy Genesis Crystals on Genshin Impact with Google Rewards: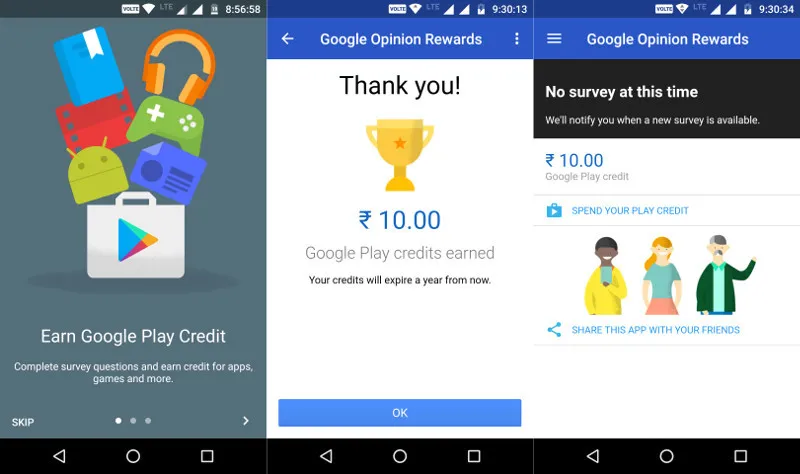 FOAP – EARN GENESIS CRYSTALS ON GENSHIN IMPACT BY TAKING PHOTOS
Have you ever thought about receiving Genesis Crystals on Genshin Impact just by taking pictures? Foap is a social network for those who love photos as this passion can provide you with a complementary balance in your Genshin Impact account.
Foap is a website designed to enable photographers to sell their photos taken with their cameras and smartphones, whether on iOS or Android. Another positive point of this app is its appearance, which is actually a social network, which allows you to make friends there.
The price of a single photo for sale is at least $10, which is approximately $50 at the current exchange rate to spend on Genshin Impact. After downloading Floap, you will need to upload photos for users to see and purchase.
You can put up for sale photographs of your experiences that many website owners and marketers need to buy. We suggest that you put hashtags on images so that people can find them more easily.
This Foap app is available for download on both iOS and Android and can be downloaded from the Play Store and App Store. The video below shows step-by-step details of how to generate money to use in Genshin Impact with Foap: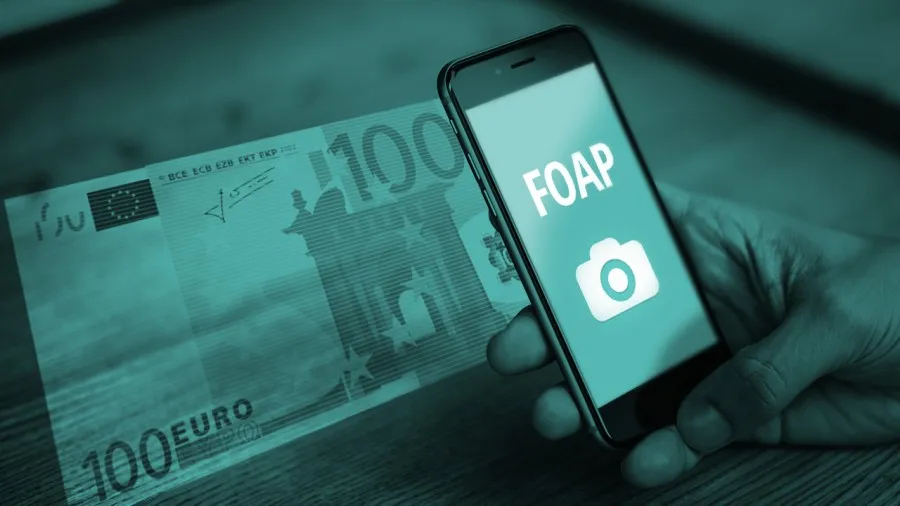 BIG TIME AND HAGO – EARN GENESIS CRYSTALS ON GENSHIN IMPACT BY PLAYING
This app has games inside it where you must accumulate points and then exchange them for money to spend on Genshin Impact. Points can be converted to dollars or spent on weekly sweepstakes, but we recommend using them with dollars rather than spending on something uncertain.
It is possible to withdraw after $10 which costs 10,000 points within the app. The withdrawal is through Paypal.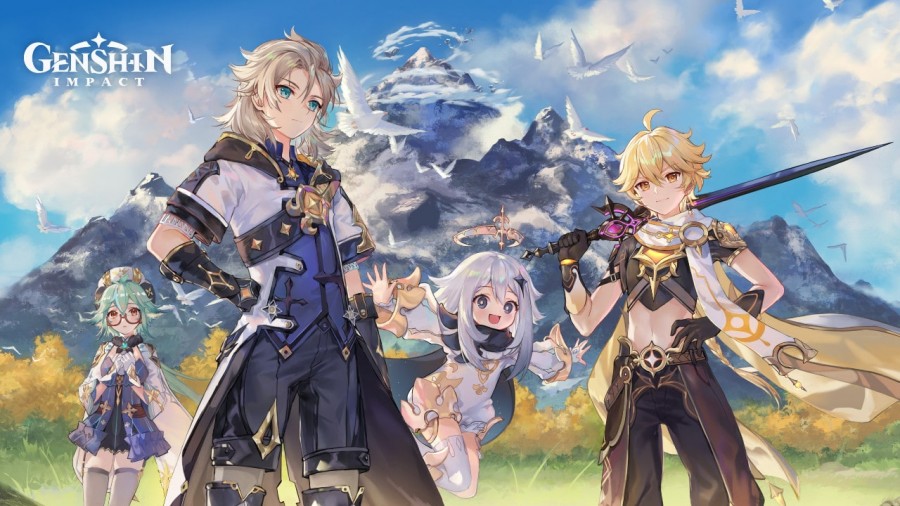 HAGO – PLANT A TREE
Who said money doesn't grow on trees? In this App you need to take care of a tree and receive money taking care of it. Just fertilize, water and take care of it constantly.
You get water by completing quests or playing games present in the App. It's a tamagoshi and mascot style game, but in this case you take care of a tree, it's pretty cool.
These Big Time or Hago apps are available on Android and IOS and must be installed from the Play Store and App Store. The video I'll provide below shows a step-by-step tutorial on how to earn Genesis Crystals on Genshin Impact with Big Time and Hago: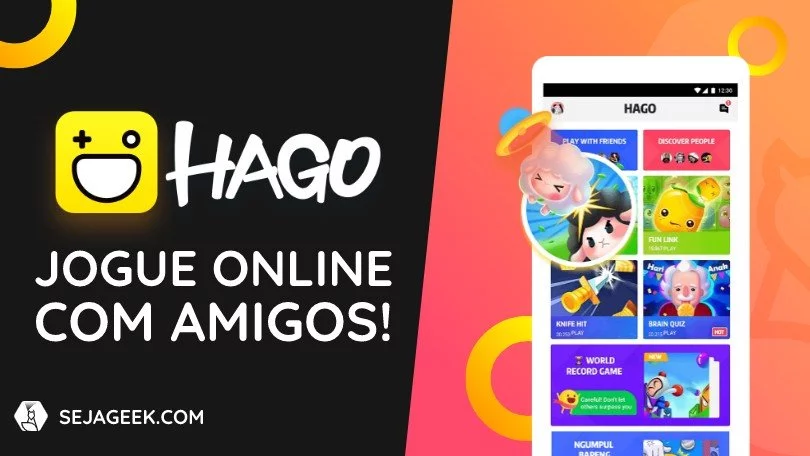 CASHIZINE – EARN GENESIS CRYSTALS ON GENSHIN IMPACT BY READING NEWS
This app allows you to collect points by reading news and then exchange it for money to use in Genshin Impact, in fact you don't even need to read the news that appears in the app, just open it and wait for time to pass to get your points.
Cashzine is similar to a social network that allows interactions, comments and likes. You can also profit by inviting people and friends or completing some tasks.
This Cashzine software is available for download on both iOS and Android and must be downloaded from the Operating System Store. The following video shows a tutorial on how to earn money to spend on Genshin Impact with Cashzine: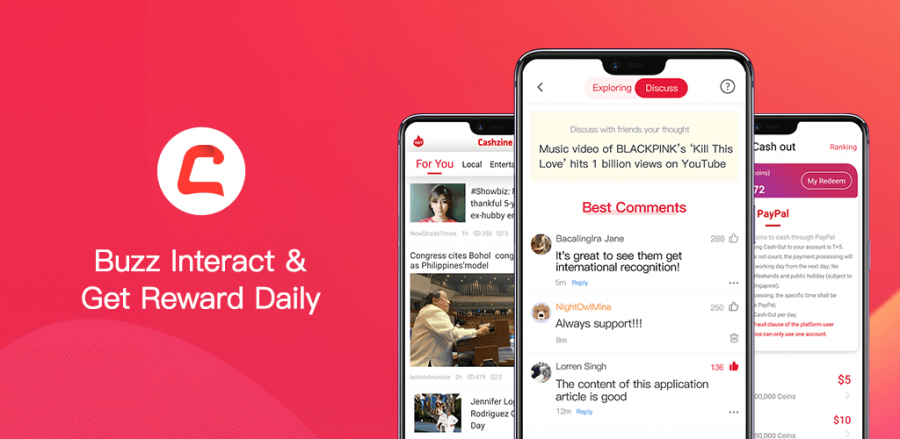 MORE WAYS TO EARN CRYSTALS IN GENSHIN IMPACT FOR FREE
In this Article of earning Genesis Crystals on Genshin Impact you saw that there is nothing free, you will need to spend your effort and time to get your money on Genshin Impact for free. Pointing out that balance creators for Genshin Impact are scams, they are lies created only to generate money for creators through advertisements and Searches on the website.
In addition to the apps mentioned in this Guide, there are many other apps that pay in USD, allow odd jobs, investment and others. Here's a giant list of more apps that should help you earn Genesis Crystals on Genshin Impact:
iPoll
Money App
Fluid Market
Swagbucks
slidejoy
Bookscouter
Toluna
userfeel
OfferUp
Uber
Rakuten
ClipClaps
S'more
achievements
SweatCoin
eBay
Craiglist
Field Agnet
Acorns
AirBNB
Postmates
Door Dash
Pei
ShopKick
Fetch Rewards
Capital One Shopping
InboxDollars
Ipsos I-Say
Robinhood Free Share of Stock
MyPoints
Public
Drop
earny
letgo
Genshin Primogems Impact Generator Crystals Hack and Unlimited Online generator is the best one for winning free Primogems and Genesis Crystals. Above all Genshin Impact Hack Crystals Online Generator 100% Working No Human Verification, and get free unlimited mora and primogems and genesis crystals. In other words To be sure you earn free primogems and Genesis Crystals
Genshin effect Free Genesis Crystals Generator is among many popular and beneficial hack applications for any business level in the online marketing business. Genshin effect Free Crystals Generator (IGC) was created by a well-known Japanese computer developer, Takuo Aoyagi. He studied computer engineering in college and pursued his degree in electronic technology. In this aspect, he's authored numerous articles that are well-read on the internet world. IGC is a hack on its Genesis Crystal system that premiered in April of 2022.
It can automatically create thousands of free dll files used for different programs and internet advertising strategies. The IGC program provides human affirmation of every document created and making it more successful for the entrepreneurs. This guide will introduce Genshin Impact Free Crystals Hack Generator and reveal how it functions.
Genshin effect Free Crystals Hack Generator has been designed to use the most up-to-date technologies to generate infinite dll files downloaded from the Internet. It also includes a human verification of every generated file so that you are ensured of quality downloads. Genshin effect Free Genesis Crystal Hack Generator uses the very best generator program available on the marketplace. That's the Genesis Real-Time Generator. This program is a product of Genesis Development Company, a firm situated in Korea. The Genshin Impact Free Crystals Hack Generator was developed by Takuo Aoyagi. Genshin Impact Free Crystals Hack Generator was created as an ideal online marketing method that anybody can use without downloading any application. This generator was made with the Genshin Impact Search Engine Optimizer's support, making it quite simple for people to set up and use this system to generate unlimited codes. This program was designed to give folks the opportunity of making money on the Internet without having to devote a great deal of money doing this. It's one of the simplest methods of making online marketing and internet development.
This generator isn't only simple to use. However, it can also be utilized to create an infinite number of useful services and products. Genshin effect Free Genesis Crystal Hack Generator is extremely simple to install and understand. This generator is regarded as easy to use, and anyone can install it without much difficulty. The Genshin Impact Free Genesis Crystal Hack Generator was created to be compatible with different operating systems such as XP, Window NT, Window 2022, Novell, Linux, and Mac. It's also compatible with almost all web browsers such as Mozilla Firefox, Safari, and Explorer. This generator is capable of producing products that are in need online. This generator is well known because it has made diamonds, which are too in demand. The Genshin Impact Free Genesis Crystal Hack Generator can generate an unlimited quantity of money using simple but powerful practices. It creates infinite numbers of codes that are essential to successfully sell unique products and applications on the Internet.
This generator generated millions of dollars by selling various programs and applications on the Genshin Impact Free Genesis Crystals Hack. This generator has created products that are highly in demand by clients on the worldwide web. This generator has been made to help individuals develop a source of income and conserve their cash. Genshin effect Free Genesis Crystal Hack Generator is thought of as a perfect generator because it is easy to use and can be used on several different computers and operating systems. Genshin effect Free Genesis Crystals Hack Generator can be utilized with almost any computers with internet connections. This generator provides an unlimited number of goods and codes vital in developing the World Wide Web. Genshin Impact Free Genesis Crystals Hack Generator has been a revolutionary product. It has been able to make a high number of clients worldwide. Many different products are sold on the Genshin effect Free Genesis Crystals Hack. Genshin effect Free Genesis Crystals Hack may be utilized to sell other programs and software products on the Internet. It's also capable of providing unlimited numbers of requests for these goods.
Genshin Impact Genesis Crystals Hack